Leeward Solutions, LLC, is a single-owner business, formed in Iowa in 2009. Leeward has experienced steady growth as it acquires expertise in more areas of ecological evaluation and practice.
Leeward's owner, Leland Searles, wanted to pursue environmental restoration through a private enterprise. The need for ecologically sound efforts at preserving our plants, prairies, streams, wetlands, and wildlife has never been more pressing. Yet the governmental agencies usually charged with this mission are facing ever more budget constraints and mission shrinkage.
There is room here for private businesses to work with private and public entities, individual landowners, and urban residents to maintain environmental quality and natural resources as societal values.
For you, the landowner or manager, Leeward is there every step, from an initial visit to discuss goals and options, to the wrap-up of a project and subsequent monitoring. Leeward makes sure that all evaluations, designs, and implemented projects meet rigorous specifications and have required permits. You can be assured of professional service and a great outcome.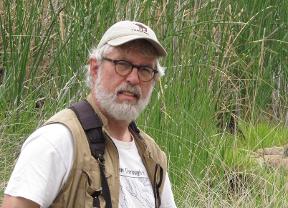 Leland Searles, Owner & Lead Consultant, Certified Wetland Delineator, Field Ecologist